Welcome,
The Communication and Fine Arts division includes courses in English, Speech, Humanities, Journalism, Foreign Language, Music, and Art. Many of these courses are the basic courses for the General Education program as well as the cornerstone courses for the Arts and Letters Degree.
Students at Connors State College will enroll in at least four courses in the division – English Composition 1113, English Composition 1213, and your choice of two courses for humanities credit.
The division's annual publication, the Kaleidoscope, an anthology of poetry, fiction and photography, provides a unique opportunity for Connors' students, faculty and staff to express and demonstrate their creative talents.
Our accomplished and dedicated faculty are earnestly committed to student learning and success. We look forward to helping make your Connors State College experience not only beneficial for your future endeavors but pleasurable and rewarding as well.
Sincerely,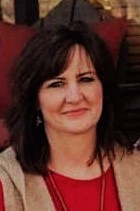 Lori Palmer
Division Chair, Communication and Fine Arts
Connors State College
700 College Road
Warner, OK 74469
(918) 463-6280