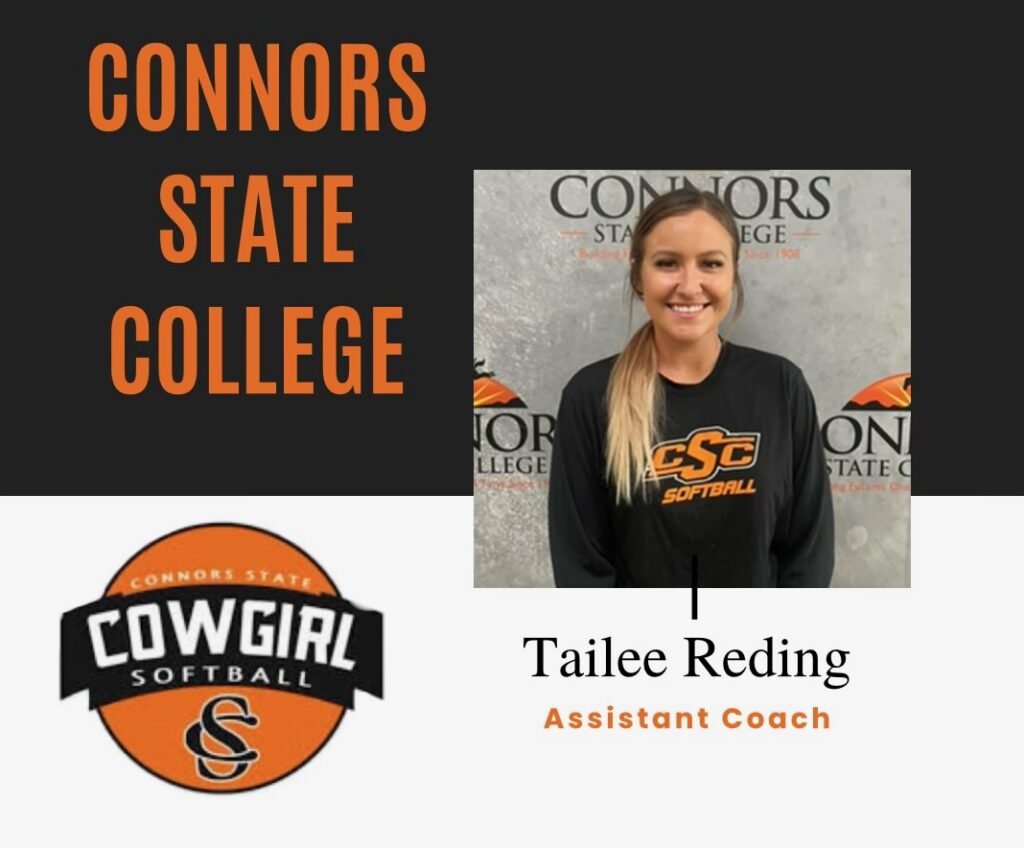 Warner, OK – Connors State College Softball would like to announce the hiring of Tailee Reding as the Cowgirls new assistant softball coach. Tailee, a Kansas, Oklahoma native, just finished her playing career at Rogers State University where she helped the Lady Hillcats to a National Title during the 2021-2022 season. 
"I am very excited for Tailee as she begins her coaching career for Connors State College. There is no doubt that coaching is her calling in life. She was a great leader and a 5 year starter for me at Rogers State and she has so much to offer. This is just the beginning of great things for Tailee in her coaching journey and there is no doubt that she will be a successful contribution." – Roger State University head coach Andrea Vaughn. (2022 NCAA DII National Champion)
Reding will bring her knowledge of the game to work with outfielders and pitchers as well as help with strength and conditioning. She will also help in the recruiting process. 
"We are very excited to add Tailee to our coaching staff. Tailee is a proven winner, and we feel she will bring her knowledge and passion to this program. I believe the experience she has gained from a National Championship season will be an asset to the Cowgirls program. We are excited to have her as apart of our family!" – Head coach Bryan Howard.
"Im thankful for the opportunity to be apart of this program and I can't wait to get my coaching career started at Connors State. I'm excited to get going this fall with Coach Howard and to start learning and teaching from outside the white lines now. Go Cowgirls!" – Asst. Coach Tailee Reding
###