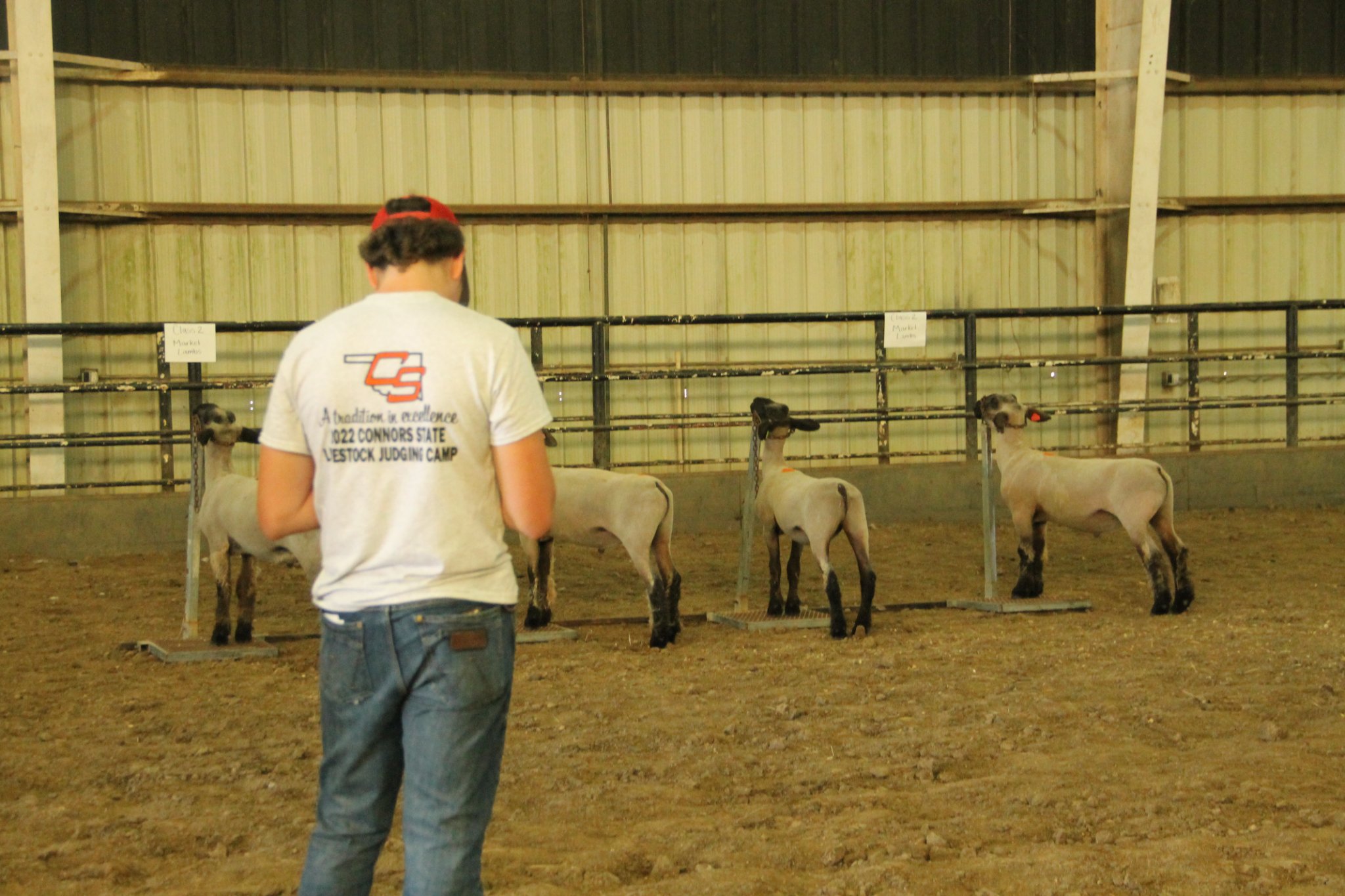 WARNER, Oklahoma – CSC's Livestock Judging team recently hosted their annual A Tradition In Excellence Camp July 7th through 9th. Close to 40 students attended the camp, representing 7 states. Students were given the opportunity to gain hands-on experience in livestock judging while learning from Connors' coaches. Over the course of camp students learned how to evaluate sheep, goats, hogs, and cattle. Students also developed and presented reasons over their placings of the classes. On the final day, campers competed in a judging contest where they got the opportunity to showcase their new skills. Outside of judging, campers were able to experience life at CSC and spent time swimming, playing basketball, and meeting new friends. For results from this years camp, see the results below.
About Connors State College
Connors State College has a long history of providing the people of eastern Oklahoma with access to higher education. Since seating its first class of 17 students in 1908, the institution has grown into a comprehensive, multi-campus, two-year college that enrolls more than 3,000 students annually. To learn more about Connors State College or how to enroll, please visit connorsstate.edu.
###