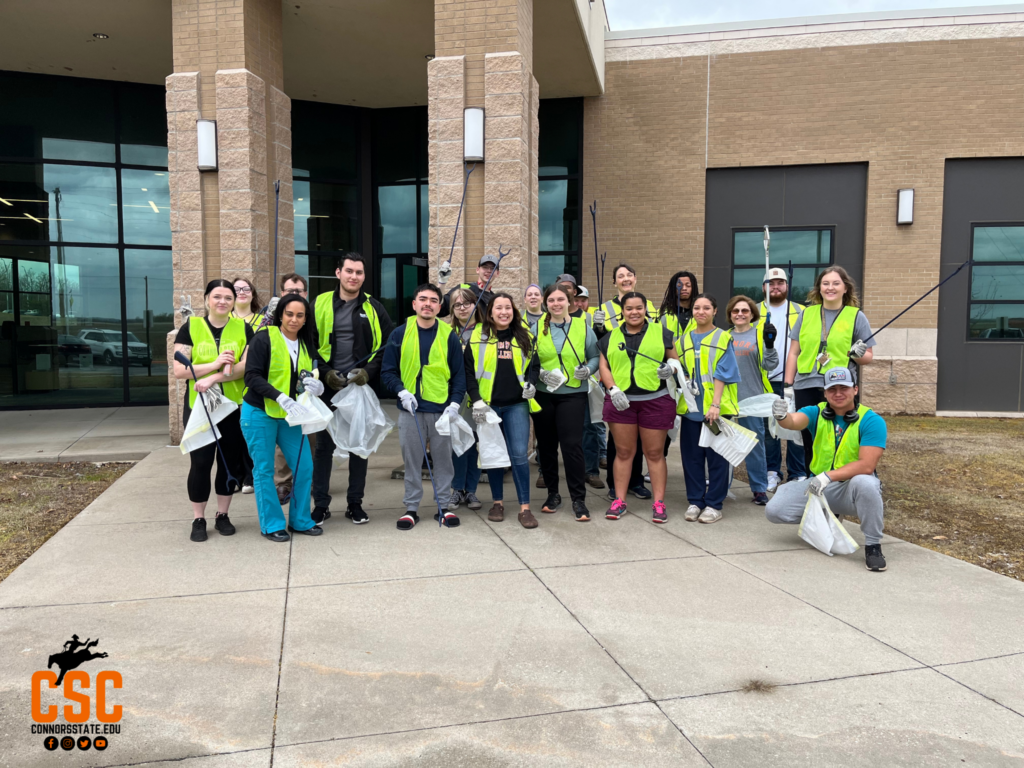 MUSKOGEE, Oklahoma – Muskogee recently held their annual Azalea Cleanup event to prepare for the upcoming spring season. The event aimed to improve the appearance of the city by removing dead leaves and branches from the azalea bushes that line the streets and public spaces. Azaleas are popular ornamental plants that are known for their vibrant colors and delicate blooms. However, they require regular maintenance to keep them healthy and attractive.
The Connors State Student Government Association once again helped organize the volunteer efforts from the CSC community. Several student organizations were represented at the Azalea Cleanup, including SGA, the President's Leadership Class, NAACP, and the Nursing Program.
The city of Muskogee has a long-standing tradition of celebrating the beauty of the azalea bushes that adorn the city's streets and public spaces. The annual Azalea Festival, which takes place in April, is a popular event that attracts visitors from all over the region to enjoy the stunning blooms and festive atmosphere.
###