Welcome to the Connors State College Library webpage!
We want to take this opportunity to introduce you to the library's collections, resources and services that are available to you.
Below is a description of the different pages on our site, simply click the appropriate tab above and you will be redirected to that page.
Library Home:  Takes you to the library's main page.  The page contains general information about both campus libraries, contact information, library hours and special events notices.
Services: A list of all services available on both campuses.
Catalog:  Links to PRIMO, Connors' online catalog, here you can search our entire catalog which includes academic as well as leisure materials on both campuses as well as all of the databases.  If the item you are searching for is not available, we can utilize the Interlibrary Loan service to locate and borrow the material.
Articles & Databases:  Contains links to the Library's subscription databases.  Subscription databases can be accessed using your C-Key credentials.  The page also contains links to credible Internet resources.
Faculty: List the services available to CSC Faculty
FAQ:  Frequently Asked Questions about the Library, its programs and services.

Completed in 1985 and named for Connors' thirteenth president, Carl O. Westbrook, the Westbrook Library Learning Center houses the Library, distance education classrooms, President's Office and the Library Auditorium at the Warner Campus location.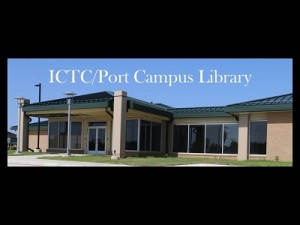 The CSC Muskogee Library can be found in the ICTC building just south of the Nursing and Allied Health building at the Three Rivers Port campus.
Port Campus is located at 2501 North 41st Street East, Muskogee, OK. Click here  for directions.
Our Mission
The Westbrook Library Learning Center and CSC-Port Libraries provide instructional materials, information services and collections to support the curricula offered by Connors State College and to meet the informational and research needs of students, faculty, staff and administration. The Library also promotes the cultural, recreational, personal and professional development of the Connors State College community.
Our Philosophy of Service
The Westbrook Library Learning Center and CSC-Port Libraries serve a diverse two-year college community. The staff respects and celebrates that diversity. We define our customer as any individual seeking information or knowledge. We assert that all library users are individuals who should be treated with courtesy and respect. Through our core services, we strive to support our users in their attainment of knowledge. Those core services include:
The maintenance of a collection of materials chosen for their quality, diversity, currency and relevance to the academic curriculum and the needs of the community;
The promotion of comprehensive and dynamic information services which support and enhance lifelong learning; and,
The provision of a comprehensive program of user instruction that promotes library research skills in conjunction with critical thinking skills.
We believe that all Library Learning Center users are entitled to:
Access to timely and accurate sources of information regardless of format or location;
Appropriate and knowledgeable assistance from the staff whether in the form of reference assistance, referral, user instruction or basic library orientation;
Clean, safe, attractive and reasonable quiet surroundings that foster an environment conducive to quiet study and academic scholarship; and,
Availability of fully functional equipment that allows them to complete their work.
---

Contact Information:

Warner Campus Library
CSC Muskogee Library
Phone:

(918)463-6210

(918)684-5408

Fax:

(918)463-6314

(918)684-5455

Mailing Address:

700 College Road

Warner, OK 74469

 2501 North 41st Street East

Muskogee, OK 74403
Save
Save