If you are a new employee, please click here to setup your technology access.
You must have Adobe Reader
installed to view some of the documents on this page.

Documents:
Faculty Resources:
Logos and Branding Materials:
Vendor Discounts:
---
Call the phone number below and use the CSC EPP Access Code located below.
1-888-419-7208 (Don't forget to mention CSC.)
EPP Access Code: 81C4650F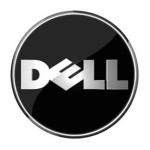 Visit the following URL and use the CSC Member ID located below.
Dell EDU Website
Dell Member ID: US1177648
---
If you would like to add documents here for faculty/staff use, please click here to email us.